At around 3:30pm, a 13-year-old boy was critically wounded in the Jewish neighborhood of Pisgat Ze'ev in East Jerusalem. Another man, 25, was seriously injured.
Two terrorists stabbed a Jewish man near Hanayadot Street and continued on their rampage when they noticed a Jewish boy riding a bicycle, and proceeded to stab him.
A passerby who noticed the attack ran towards them, and they began escaping towards Moshe Dayan Street. One of the terrorists was apparently hit by a car, while the other assailant continued running. A police cruiser with a police officer and Border Policeman noticed the assailants running towards them knife in hand, and shot him after he ignored their calls to stop.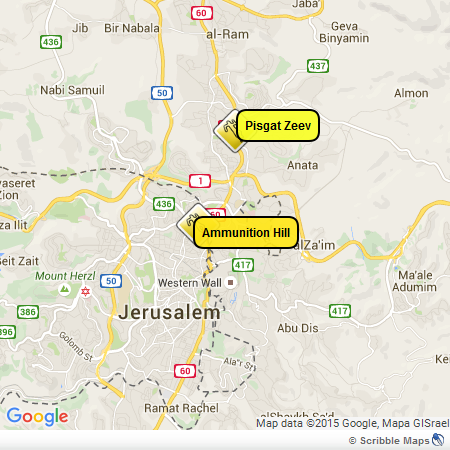 The scenes of the two attacks which took place minutes apart
Less than an hour before, a 18-year-old female terrorist stabbed a border policeman in Jerusalem's Ammunition hill, wounding him lightly. The assailant was shot and overcome by police coming from the nearby headquarters of Israel Police.
Border policeman noticed the female terrorist after she raised their suspicion on Bar Lev st., he called on her to stop. The terrorist continued to move forward towards, then turned around and stabbed him. The patrolman acted with great professionalism, and managed to pull his gun and shoot her. The terrorist was evacuated to a local hospital in moderate condition.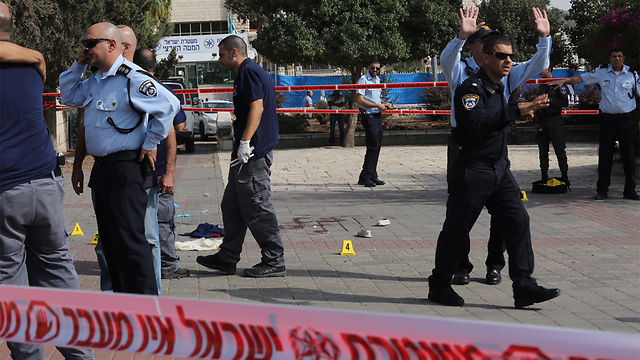 Earlier in the day
On Monday a terrorist attempted to conduct a stabbing attack near the Lion's Gate in Jerusalem's Old City, when he walked up to a border policeman and stabbed him in his vest.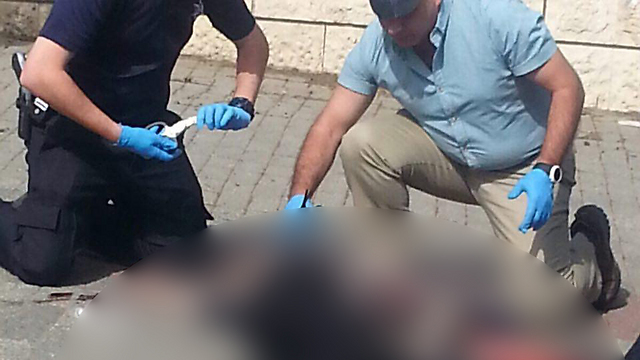 The female terrorist, who carried out an attack opposite Israel Police headquarters in Jerusalem, was overcome by police.
The border policeman was not wounded and security forces immediatly opened fire on the terrorist, killing him.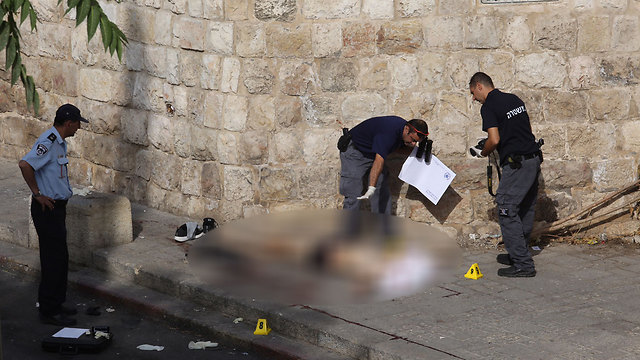 The officer who killed the terrorist said, "I told him come here I want to check you. We got closer to him, and I had my hand on my gun. He came up to us and took pulled a knife. After I told him again, he started running towards me and managed to stab one of the officer's vests. We approached him while firing until he fell."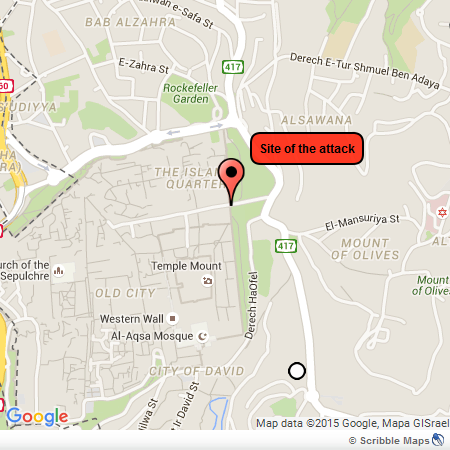 The scene of the attack
The commander of the district said, "That's how it's done. Anyone who attempts to stab a police officer or innocent civilian, that's the mission. Well done."
The terrorist from Monday's attack was identified as Mustafa Hatib (18) from the East Jerusalem neighborhood of Jabel Mukaber.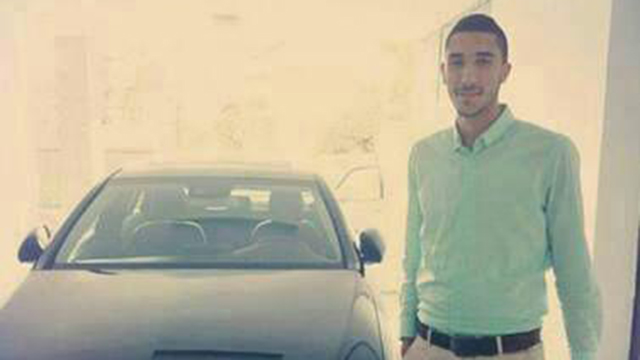 Mustafa Hatib
Clashes have continued throughout the week, with violence erupting both between large groups and security forces in Israel and the West Bank.
Photo: Magen David Adom
Four Israelis, including two soldiers, were wounded on Sunday evening when a resident of Umm al-Fahm ran some of them over and stabbed others. Earlier in the day, a Palestinian driver exploded a gas canister at a checkpoint in the West Bank, lightly wounding a police officer who pulled her over.
There have been a series of attacks in Jerusalem's Old City, including two attacks which took place at the same location, Damascus Gate, in a matter of hours, with five Israelis being injured and both attackers killed.
{Matzav.com Israel}