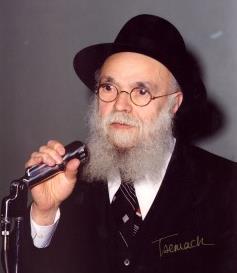 Today, 28 Av, is the yahrtzeit of Rav Avrohom Pam ztvk"l, Rosh Yeshiva of Torah Vodaath and the visionary founder of Shuvu-Chazon Avrohom.
When there was a need for more Shuvu schools, but funds were in short supply, he challenged "How can we say 'no' to the children?"
That challenge echoes today, as hundreds of traditional French families are making their way to Israel, where their children will be going to public schools – and be lost to Yiddishkiet – unless we step forward NOW!
Shuvu is prepared to open its doors, and many of those parents have expressed interest in sending their children to Shuvu – but we need you – NOW!
TODAY, on Rav Pam's yahrtzeit, step forward and say YES.
VIDEOS:
The Life and Legacy of Rav Pam zt"l
{Matzav.com Newscenter}