A bus and two private cars were pelted with stones on Tuesday evening in the At-Tur neighborhood in East Jerusalem, leaving five people lightly wounded.
One Arab Israeli and four Jewish Israelis, passengers who were on the bus, were wounded. Three Jewish teens aged 16-17 who were lightly hurt from broken glass, and a woman in her 50s from At-Tur, were taken to the Hadassah Medical Center in Yerushalayim's Ein KErem. A fifth person was very lightly hurt and was not taken to hospital.
Damage was caused to the windshields of the vehicles.
Israeli security forces were searching the area for the perpetrators.

The stones that were thrown.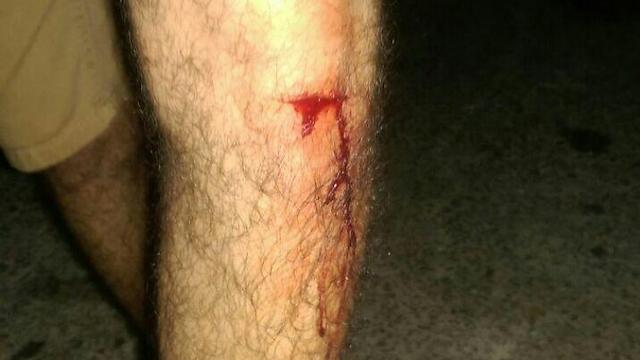 Injury caused to one of the bus passengers.
{Matzav.com Israel}